View from the studio (my kitchen)
December 29th, 2008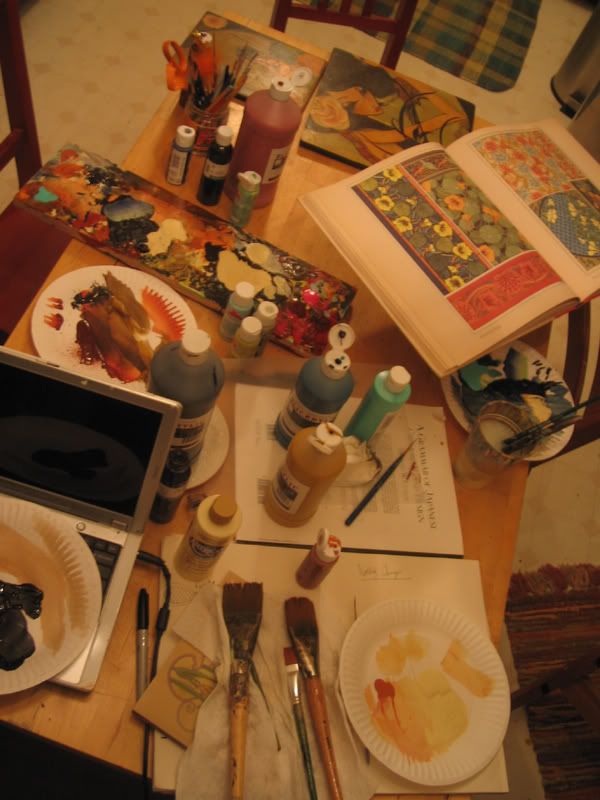 Its been over three months since my last post, please forgive me oh blog gods. Its just days away from the New Year and there are so many things to reflect on this past year! Alot of travel (Philippines, New York and Miami for Basel), alot of painting, and in general i have to say its been an amazing year.
This past couple of months have been busy. I visited my friend Christopher Michel who has one of my oldest pieces out there that i made on found wood a number of years ago. The piece is in his house along with one other newer painting.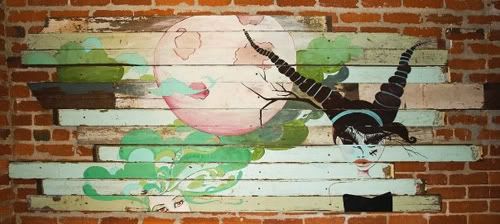 I also just finished six new paintings that were recently sent to New York. My house is empty again and i'm ready for the New Year, new directions, new explorations.
Finding myself really interested in old advertising for tobacco worldwide more recently. Its interesting to me how mass media and popular culture can drive trade and commodity to me. Maybe there will come a time where we all have the opportunity to be self-directed in our decisions, and things are not so fed to us, maybe 2009 is that time.
Some images from recent research that has inspired recent pieces: